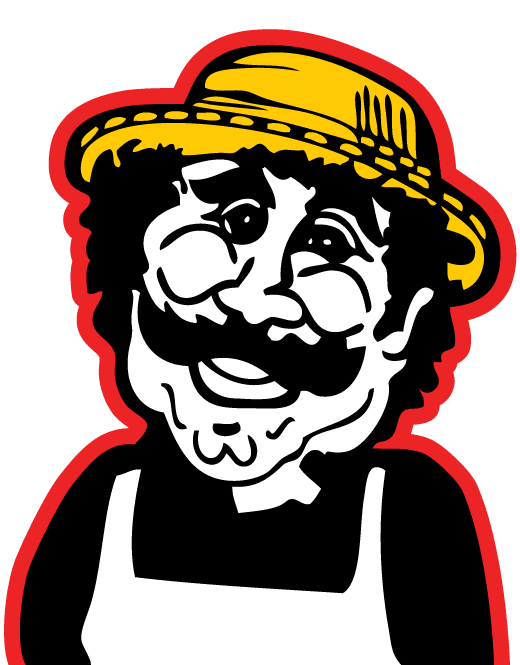 Let us cater
your upcoming event!
Located in the oldest town in Texas, our restaurant offers a wide range of menu items from juicy burgers to homemade chicken fried steak – even hand cut ribeyes!
Be sure to save room for a slice of pie!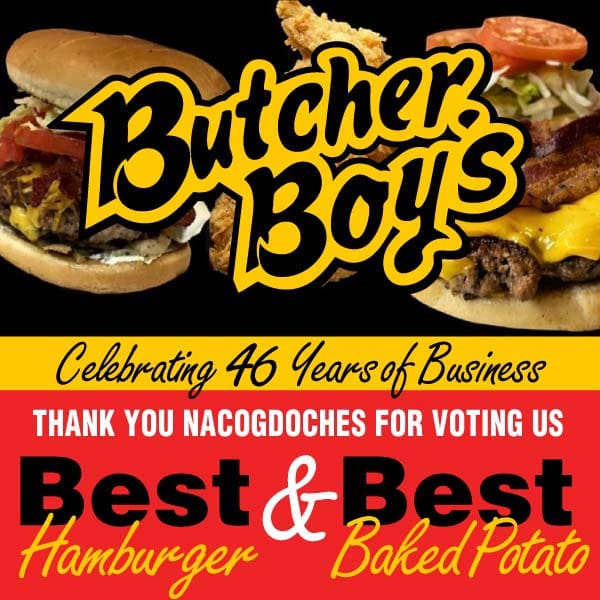 HOURS
Monday – Saturday
10:00AM – 7:00PM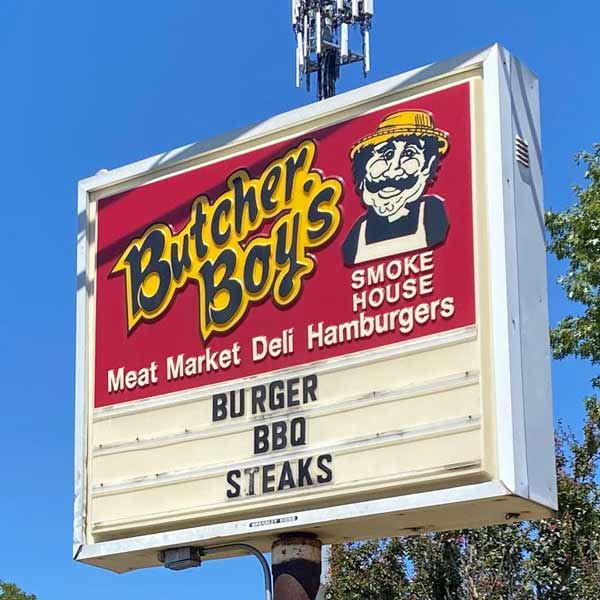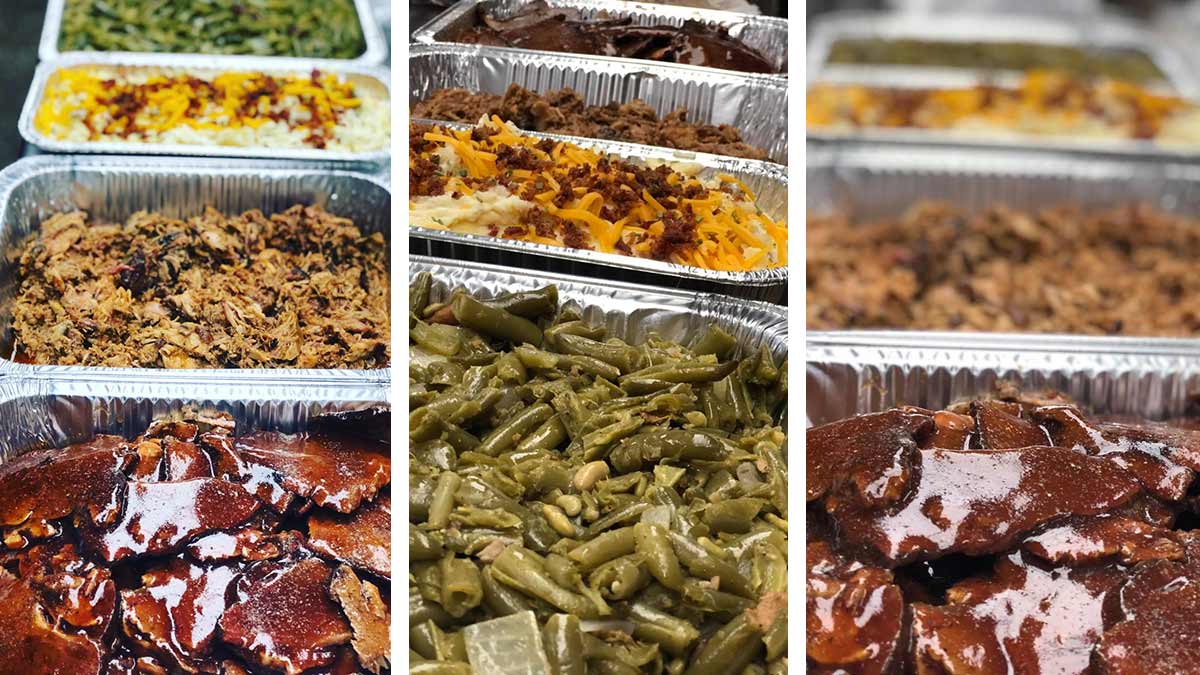 Includes your choice of up to 3 meats, beans, potato salad, bread, pickles, onions, bbo sauce, all paper needs*, beverages & ice. Meat choices are sliced brisket, chopped brisket, hot links, mild links or grilled chicken tenders.
Includes ready to go patties, buns, lettuce, tomatoes, pickles, onions, mustard, mayo & ketchup. Cheese & bacon are an additional fee. This option is set up to allow for a simple and fast way of serving.
All potatoes include butter, cheese, sour cream & chives. You choose your meat and we will prepare everything to be simple, simple, simple!
This is our most "classy" option. You choose the size and temperature of your steaks and we prepare delicious sides to complement your choice. Twice baked potatoes, garden salads, Texas toast and all sauces needed are included in this option. Our steaks are fresh and hand cut to order – something you will rarely find!
FOR OTHER OPTIONS OR IF YOU HAVE ANY QUESTIONS
PLEASE GIVE US A CALL @ 936.560.1137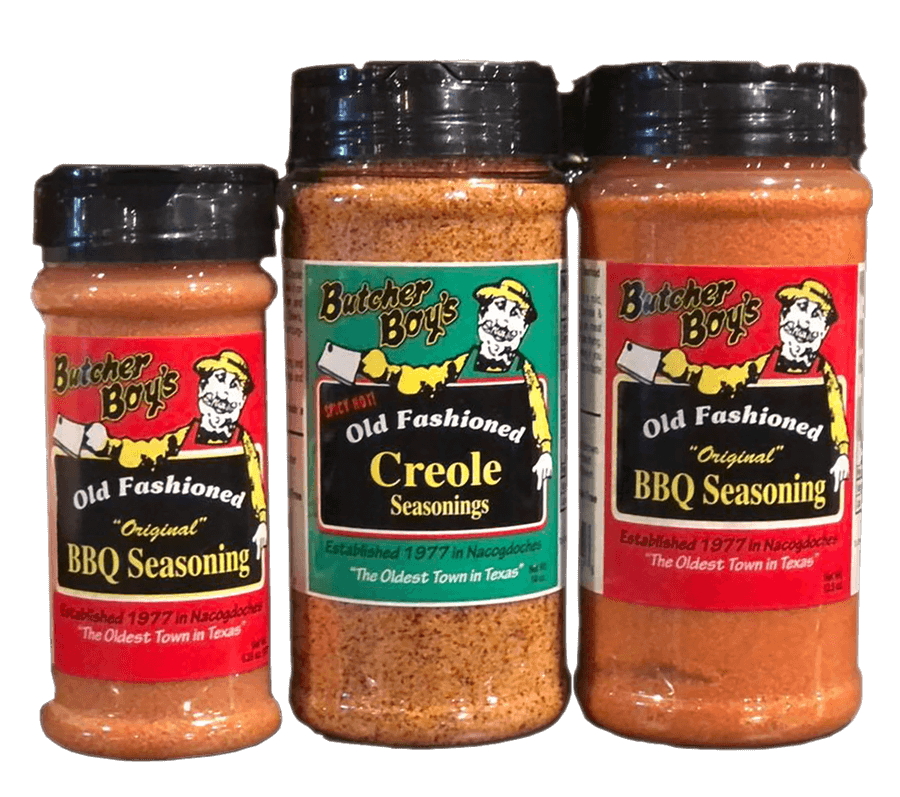 Available is a Spicy Creole & BBQ Seasoning
These can be used as a rub or to add while grilling!
Billy and Cathy Huddleston took their love for great food and great friends in 1977 and created what is still Butcher Boy's Smokehouse today!
Not only do we offer a wide variety of homemade foods such as burgers and chicken fried steaks, we also have a meat market with numerous meat options and a few "hard to find" items such as old fashioned rind-on bacon!
Stop by today – you will be hooked, we promise!